Lucie Lalumière–President & CEO, Interactive Ontario Industry Association
Lucie's passion for the techno-creative video game and interactive digital media (IDM) industry started over 20 years ago, when she worked on groundbreaking multimedia projects at Bell. Later on, she led innovative and award-winning teams producing games and interactive content in various strategic roles. Her executive positions include GM French Market at MediaLinx Sympatico (Bell), Executive Director New Media at Radio-Canada, VP & GM Interactive at Corus Entertainment, COO & GM of supersonic MINDS, and Founder & Principal of Lalumiere Media. Lucie is a staunch advocate for the video game and IDM sector. She is also an advisor and mentor to entrepreneurs. Lucie serves on the board of the Haltech Innovation Centre and on the SIRT Advisory board. She regularly contributes to industry-related initiatives and advisory committees.
Lucie is the winner of the inaugural WIFT-T Digital Trailblazer Crystal Award (2015). She has a B.Sc. in Management Information Systems from Université de Sherbrooke, an MBA from McGill University completed at New York University (Interactive Telecommunications Program), and an Award of Achievement in Digital Analytics from the University of British Columbia and the Digital Analytics Association.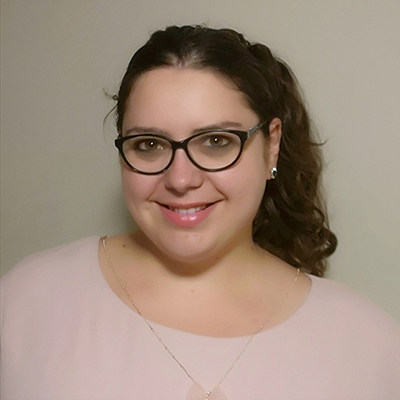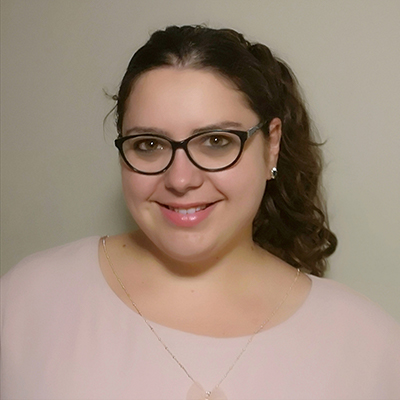 Sarah Saucier
As CEO of award winning social enterprise Every1Games, Sarah gained a reputation for developing high impact skills development programs supporting the accessibility of careers in the Interactive Digital Media (IDM) sector. She is an advocate for accessibility, diversity and inclusion, and supporting mental health. Sarah has held a variety of business development roles in the video game and IDM industry since 2009. Her experience managing funding application development and delivery, operations management, and policy development is an asset in her role at Interactive Ontario.
Sarah holds multiple nominations for RBC's Canadian Women of Influence Award and is a recognized Ashoka Changemaker Alumni. She has a BA in Digital Humanities studying Interactive Arts and Sciences, and English Literature and Languages, at Brock University and has since continued education as Alumni of Ryerson University's Digital Media Zone Business Incubator, and WIFT-T's Media Leadership Program at Schulich Executive Education Centre.
Sarah is the Chair of Humber Colleges Game Programming Industry Advisory Board and remains an active member of WIFT and the Canadian Screen Academy. She has been an active member of Interactive Ontario for almost 15 years.
Katie Barnes
Membership & Operations Coordinator
With a background in theatre and education, Katie is drawn to jobs that combine creativity and connecting with people. In her roles as producer, content strategist and quality assurance analyst for several studios in Ontario (all IO members!), Katie has gained experience and insights into the entire digital project pipeline. Nothing makes her happier than being able to contribute to turning an idea into a reality. She has a BA in Communication Studies from Concordia University and a Post-Graduate Certificate in Interactive Digital Media from Centennial College. In her spare time, Katie loves being in her garden, musicals and anything to do with yarn.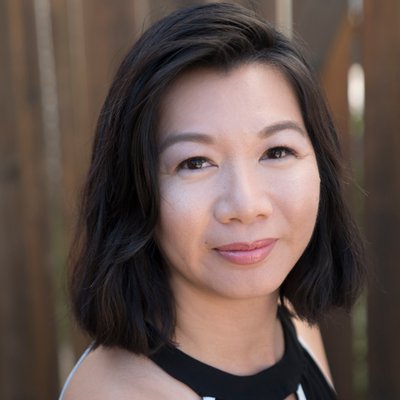 Victoria Evans
Strategic Initiatives & Program Lead
As an award winning IDM producer, who was a former entrepreneur and business partner to a successful and growing digital agency, Victoria has been a senior advisor to founders and executives of growing Ontario-based IDM companies for over 15 years. Some of her relevant experiences pertaining to Programming includes: someone who has benefited from accelerator programs designed for IDM business leaders, someone who has designed and led several learning labs for other industry level-up initiatives, and a former post-graduate instructor in the Digital Media Masters program at Centennial College working with industry professionals in a period of their career transition. She is an experienced strategic advisor who has built business cases that have won funding and grants for her clients. In the last 4 years, she has successfully led and secured 14 funding wins for Ontario-based companies.
Stephanie Greenall
From her days playing on her ColecoVision console to her office filled with VR headsets, Stephanie is passionate about exploring, building, and fostering a community around IDM and games. In addition to her dedication to the community, Stephanie brings over a decade of agency and in-house communications experience to the Interactive Ontario team.
She has a BA. in Communications and Mass Media from McMaster University, a graduate certificate in Corporate Communications from Seneca at York University, an Esports Specialization from the University of Southern California, and a Producer's Certificate from Raindance Film Festival in London, UK.
When she's not in front of a screen, Stephanie can be found wrangling her puppy Ernest and obsessing over true crime podcasts.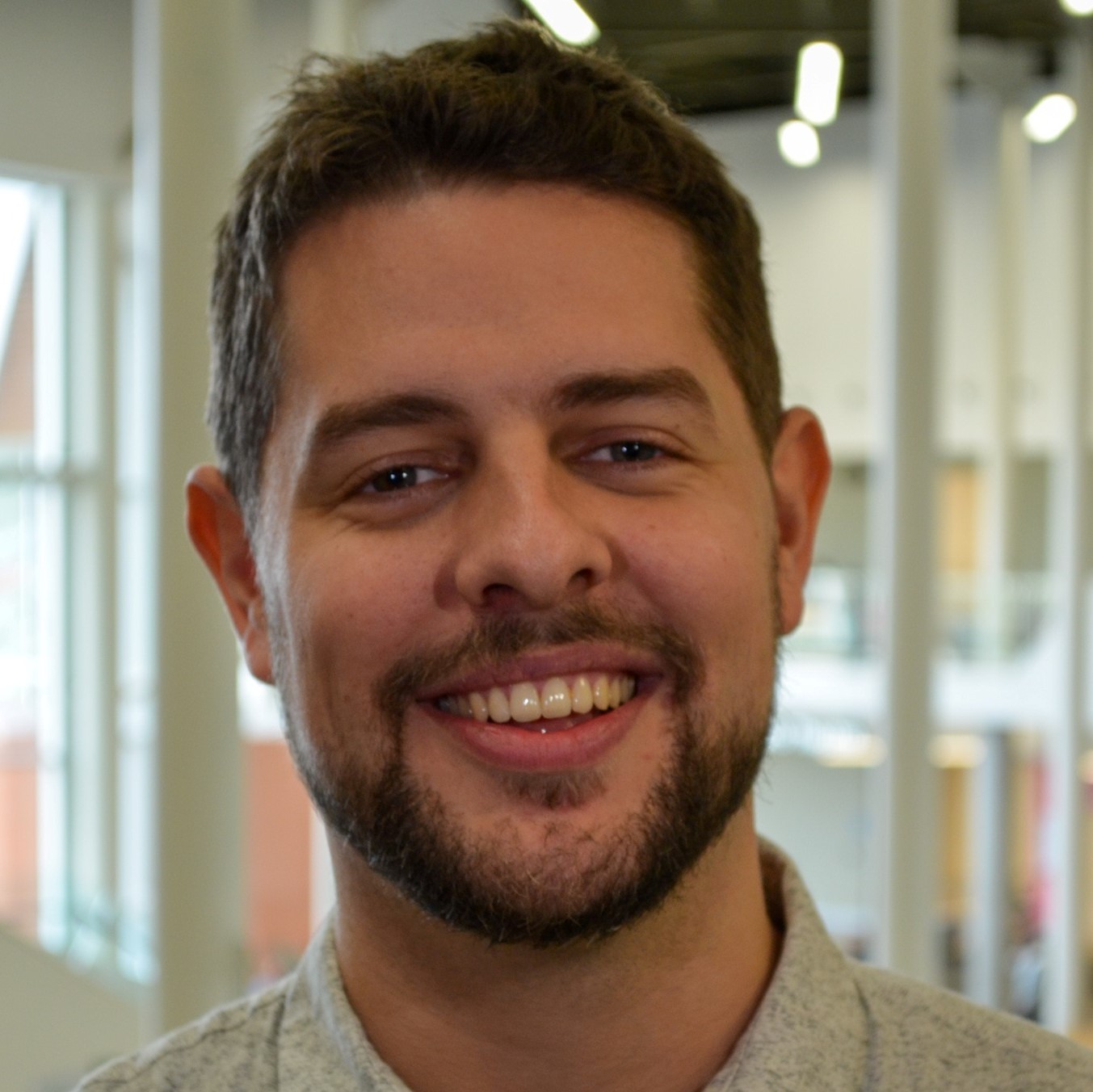 Scott Milley
Community and Social Media Manager
Whether engaging with industry professionals, reading think pieces, or studying old GDC and E3 press conferences, Scott lives and breathes video games and their community. He has been actively engaged in the IDM space for over a decade, and decided to join their ranks after graduating with Honours from the Public Relations program at Algonquin College.
Utilizing his expertise in PR and Community Management, Scott enjoys concocting and executing strategies that help move the IDM social space forward. When he isn't playing, he can be found reading a good fantasy novel or listening to the industry's top personalities and latest news in gaming.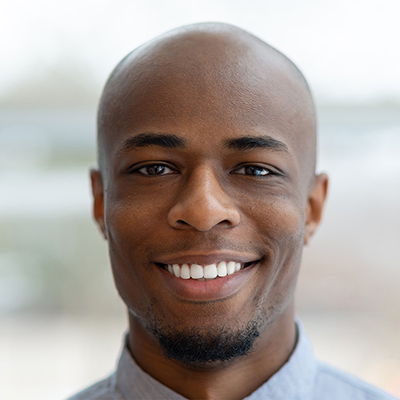 Jermaine Williams
Jermaine is an emerging UX and web designer, and Master of Information candidate at the University of Toronto, with over 6 years of experience in digital media. His history of designing digital experiences, strong understanding of the digital problem space, research skills, and broad range of technical knowledge to act as an advocate on behalf of users. He credits his persistent curiosity and reverence for experiences to his background in studio art, media studies, and love for all things The Twilight Zone.
When he's not at a computer Jermaine can be found behind the lens of a Canon A-1.