Lucie's passion for the techno-creative video game and interactive digital media industry started over 20 years ago, when she worked on groundbreaking multimedia projects at Bell. Later on, she led innovative and award-winning teams producing games and interactive content in various strategic roles. Her executive positions include GM French Market at MediaLinx Sympatico (Bell), Executive Director New Media at Radio-Canada, VP & GM Interactive at Corus Entertainment, COO & GM of supersonic MINDS, and Founder & Principal of Lalumiere Media.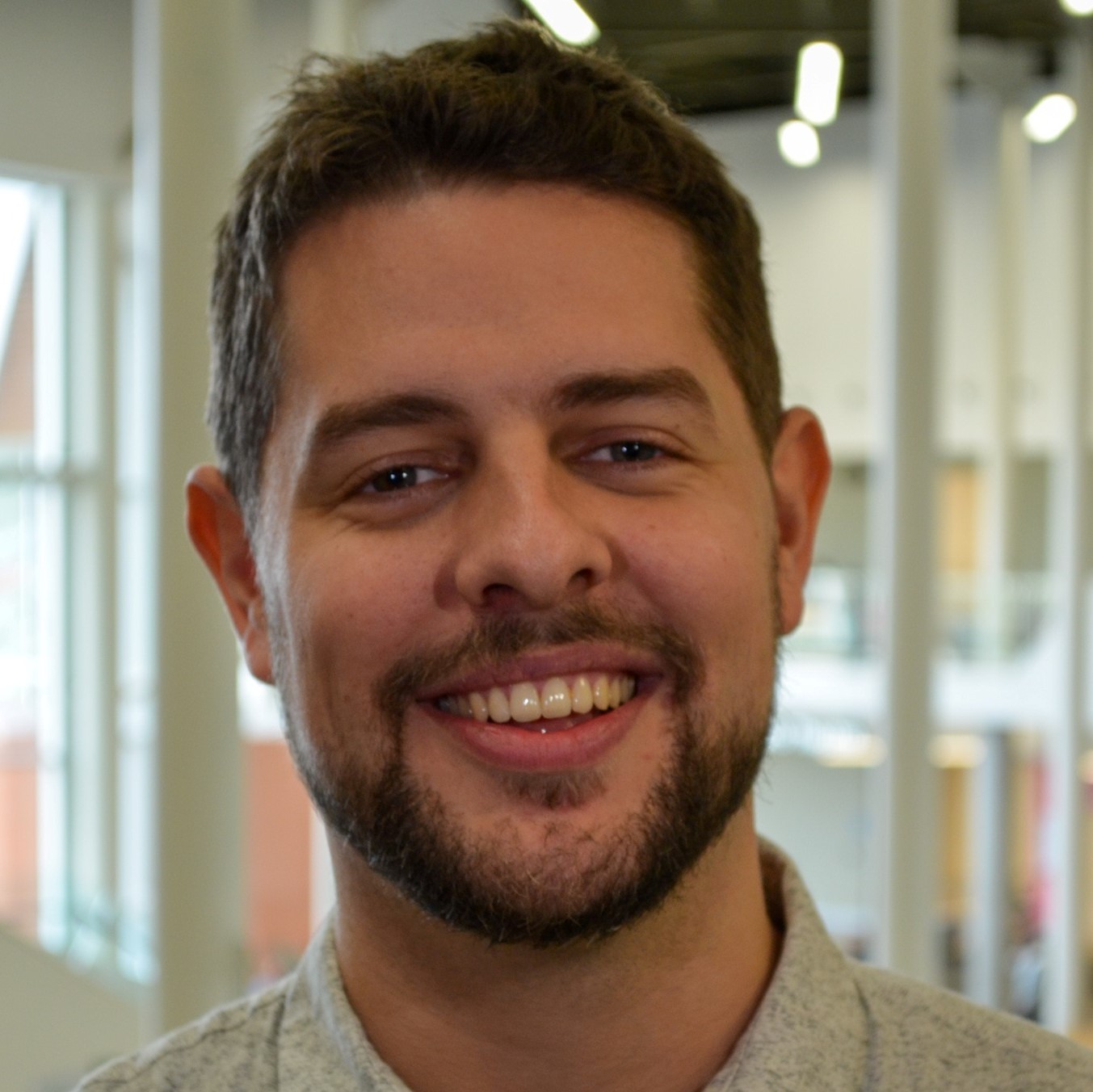 Scott Milley
Director of Communications
Scott is an established communications specialist, with a developed expertise in the video game and interactive entertainment industry.
With experience, passion, and a team-oriented mindset, Scott works closely with members of the techno-creative industry to showcase the inspiring work and talent that Ontario has to offer. Utilizing his proficiency in community engagement and content creation, he has helped lead the expansion of Interactive Ontario's social presence, influence and impact. Scott works closely with our members to equip them with access to valuable resources, community-led spaces, and up-to-date information on everything going on in the video game industry.
When he's not working with our members, Scott can be found devouring a good dark fantasy RPG.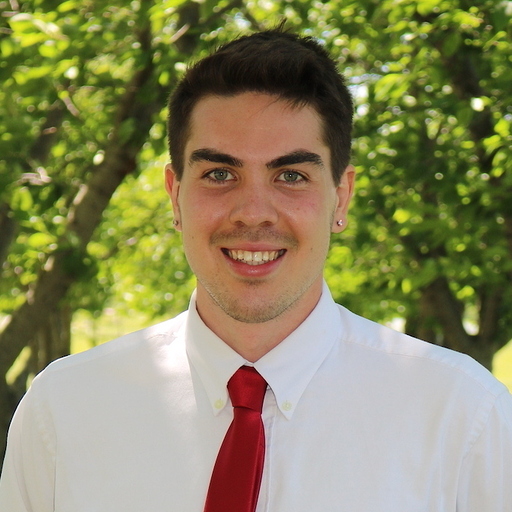 Manager of Industry Initiatives
Ethan is a Brock University graduate and has a BA in Digital Humanities. He studied in the Interactive Arts & Science Honours program and has a concentration in digital expression and digital prototyping. During his studies, he primarily focused on user-centered UI/UX, but enjoys wearing multiple hats, often gravitating towards producer/coordinator roles. Ethan started at IO as a project coordinator assisting with IO's 2022 programs, events and operational activities.
Ethan's spare time consists of nature walks, photography, videography, social media and reading personal development books.
Victoria Evans
Senior Advisor, Strategic Initiatives & Program Design
With over 17 years of experience in the creative tech sector in North America, Victoria has led and supported successful indie and multinational studios. Her experience spans from digital media to video games and emerging immersive applications. She's analyzed and evaluated the merits of hundreds of IDM proposals in the past decade for major Canadian funding agencies as well as investors. Additionally, Victoria designed industry programs that foster Canadian talent and collaborative creative communities, as well as providing support to executives during times of growth and transition. Presentations she's prepared for Interactive Ontario have influenced policies with industry stakeholders.
On the weekends, she loves to do pilates, play board games, build puzzles, and go skiing.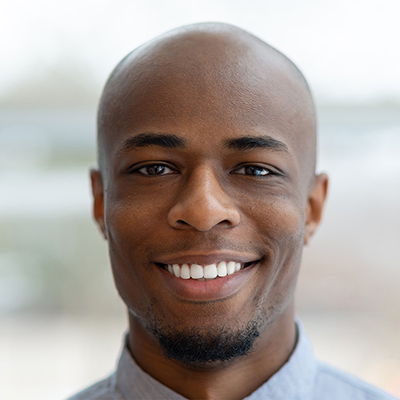 Jermaine Williams
Jermaine is an emerging UX and web designer with over 6 years of experience in digital media. His history of designing digital experiences, strong understanding of the digital problem space, research skills, and broad range of technical knowledge to act as an advocate on behalf of users. He credits his persistent curiosity and reverence for experiences to his background in studio art, media studies, and love for all things The Twilight Zone.
When he's not at a computer Jermaine can be found missing open nets in Rocket League.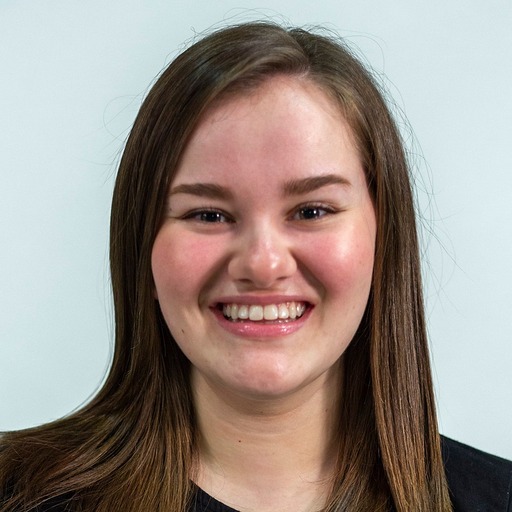 Natalie is currently a RTA: New Media student at Toronto Metropolitan University, where her studies focus on; social media marketing, communications, and video game development. She supplements her work and educational knowledge with pet projects and hobbies; including voice acting and design management for an animated web series, illustration work, and playing lots and lots of video games.
When she's away from her studio Natalie can be found singing and dancing around on stage.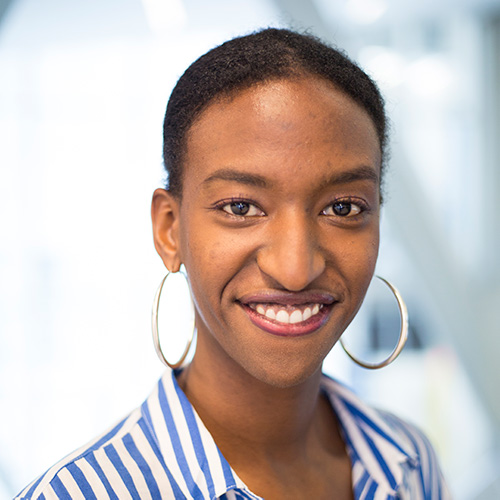 Daniella is the program coordinator at IO for the Summer Work Placement Program via the Black Youth Action Plan (BYAP). She's also supported BYAP's annual Career Fair as project coordinator in 2022 and 2023. Daniella loves to learn and create wholistic environments for people to thrive in.