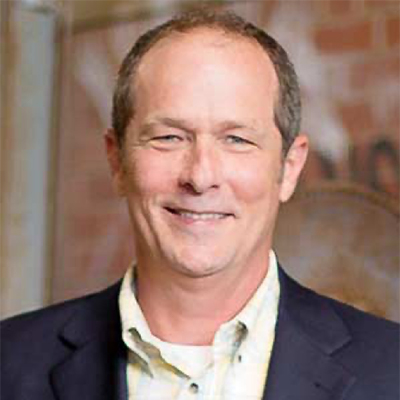 Jeffrey Elliott
Jeffrey Elliott has over thirty years of strategic and creative experience in broadcasting, production, and digital media – and always at the forefront of emerging technologies in broadcasting and new-media and is the Co-Founder and Chief Executive Officer of TableRock Media. Jeffrey was also the founder and CEO of GlassBOX Television. Glassbox Television became one of Canada's leading multiplatform media companies. One of GlassBOX channels; Bite TV, the world's first Interactive and multiplatform television channel, was awarded an International Emmy for Interactive Broadcasting and won the best in Cross Platform Broadcasting at the DIGIS (Canadian New Media Awards).
Glassbox Television was purchased in 2012 by Blue Ant Media. In 2015 Jeffrey received the Digital Media Trailblazing Award by the Academy of Canadian Cinema and Television.
Jeffrey lives in the country with his family and tries to find as much time for his passions of photography and flying, having been a pilot for thirty years.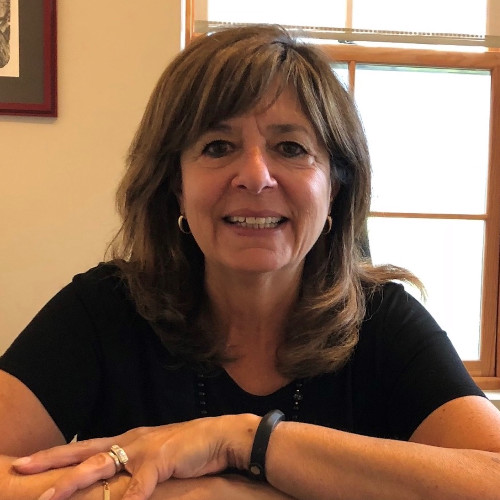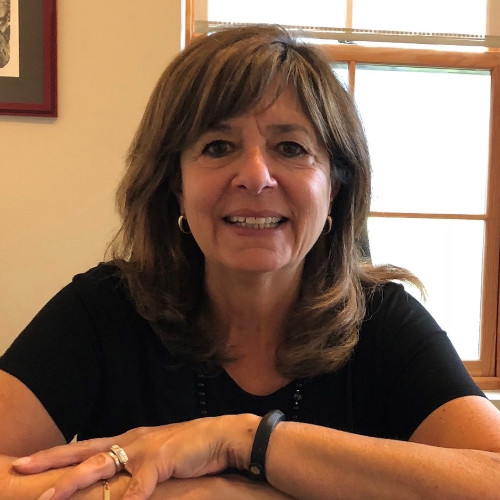 Lydia Sani
Partner, Redwood Performance Group
Lydia Sani has spent over 20 years in the corporate communications industry since graduating from Concordia University's Communications Faculty. Her early career featured positions at Du Pont in their internal training group and later at Ogilvy & Mather in their communications division. In 1988 Lydia founded Invisions Productions. Since that time she has guided the company to its current position as one of the pre-eminent players in the Canadian communications industry.
She started up Redwood e-Learning Systems in 2003 specifically to address the online learning market. With a sole focus on training, Redwood's mission is to advance skills through a new level of e-learning by having learners engage with immersive environments and social media. Lydia is on the board of CeLEA, the Canadian e-Learning Enterprise Alliance and IO's E-Learning Committee. She has presented many papers on soft skills E-learning and other high performance learning initiatives.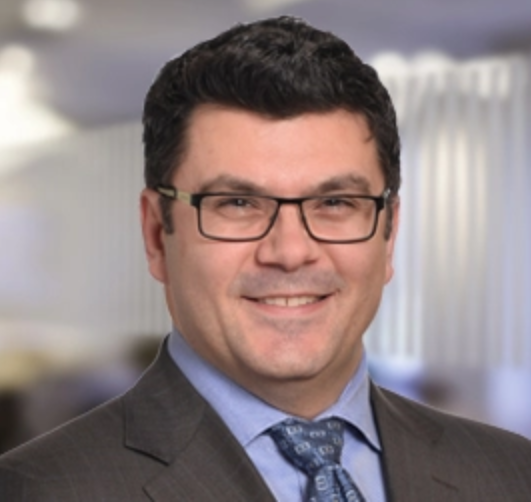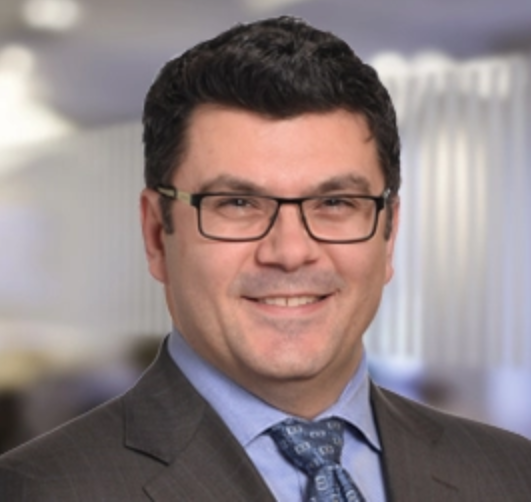 Jamie Barron
Partner, Technology & Life Sciences, BDO Canada
Jamie is a CPA and a Partner with BDO Canada. He has 20+ years of experience in the accounting and finance world, having worked with key players in the innovation space such as Communitech, The Accelerator Centre, Haltech RIC, Shad, The Stiller Centre and others. Jamie is "all-in" when it comes to tech, media and telecom. Jamie has held senior leadership positions in these sectors and is heavily invested in the innovation ecosystem as a whole.
Jamie has worked with many organizations in this ecosystem over the years and is currently Board Chair for Haltech Regional Innovation Center, which is part of the Ontario Network of Entrepreneurs. Jamie spends all of his professional time working with innovation-based companies and advising them as they follow their journey from ideation and discovery to validation, growth and scaling mode, all the way to mature stage. He is frequently called upon to advise growth companies with their funding strategies, having worked extensively with angel, VC and PE-backed companies, including those involved in M&A and capital raise deals.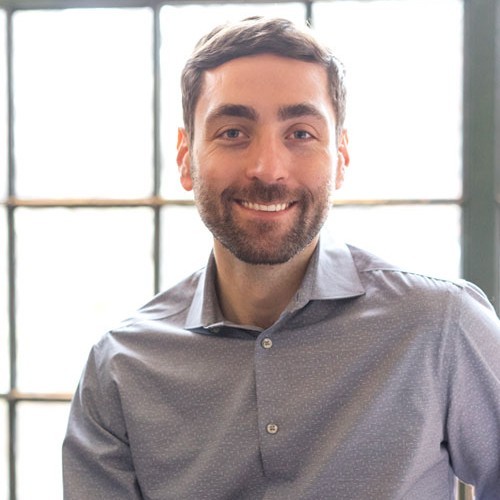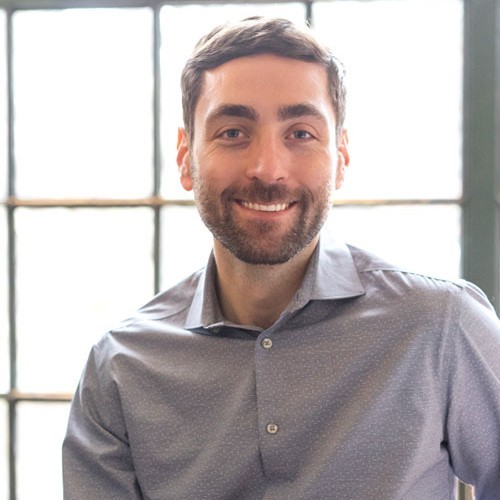 Max Rothschild
Associate with Stohn Hay Cafazzo Dembroski Richmond LLP
Max practises in the areas of entertainment, music, digital media and intellectual property law. Before joining Stohn Hay Cafazzo Dembroski Richmond LLP, Max worked as in-house counsel for the Canadian Musical Reproduction Rights Agency Ltd. (CMRRA) and as an associate at Bereskin & Parr LLP. With experience both as in-house counsel and in private practice, Max brings a practical and business-oriented perspective to legal matters.
Max works with a wide variety of clients, ranging from emerging and established artists to music publishers and copyright collectives. He assists them with negotiating and drafting agreements, intellectual property enforcement, licensing and royalties, and provides general copyright law advice. Max has prepared legal and policy submissions for various levels of court and government, including the Copyright Board of Canada, and the Departments of Canadian Heritage (PCH) and Innovation, Science and Economic Development (ISED).
Max has always been passionate about the arts, and has been involved in projects including a variety of garage bands, film programming and production. More talented with a pen than a guitar or a camera, he became a lawyer to support creators. Max is an advocate for the arts and accessible legal resources, and is a board member with the Artists' Legal Advice Services (ALAS), a group of volunteer lawyers and students providing summary legal information to artists.
President & Co-Founder, Secret Location
Ryan Andal has focussed his career on the convergence of technology and entertainment. First, as an entrepreneur in the immersive entertainment industry, and now as the Co-founder and President of Secret Location which was acquired in 2016 and now owned by Hasbro. Throughout his career he has been honored by hundreds of awards including 2 Emmys, 11 Canadian Screen awards, and a Peabody. Having led the company through 2 acquisitions, he has continued to adapt the business not only with the rapid changes in the entertainment industry, but also considering the opportunities and interests with its parent organizations eOne and Hasbro.

Ryan is seen by his peers as a visionary leader, thinking strategically about interactivity and immersion. Whether it's helping kids to learn with their tablet, immersing gamers in a virtual world, or having a shared experience with friends in physical spaces, Ryan continues to expand, grow, and expose new audiences to the benefits and possibilities with lean-forward entertainment.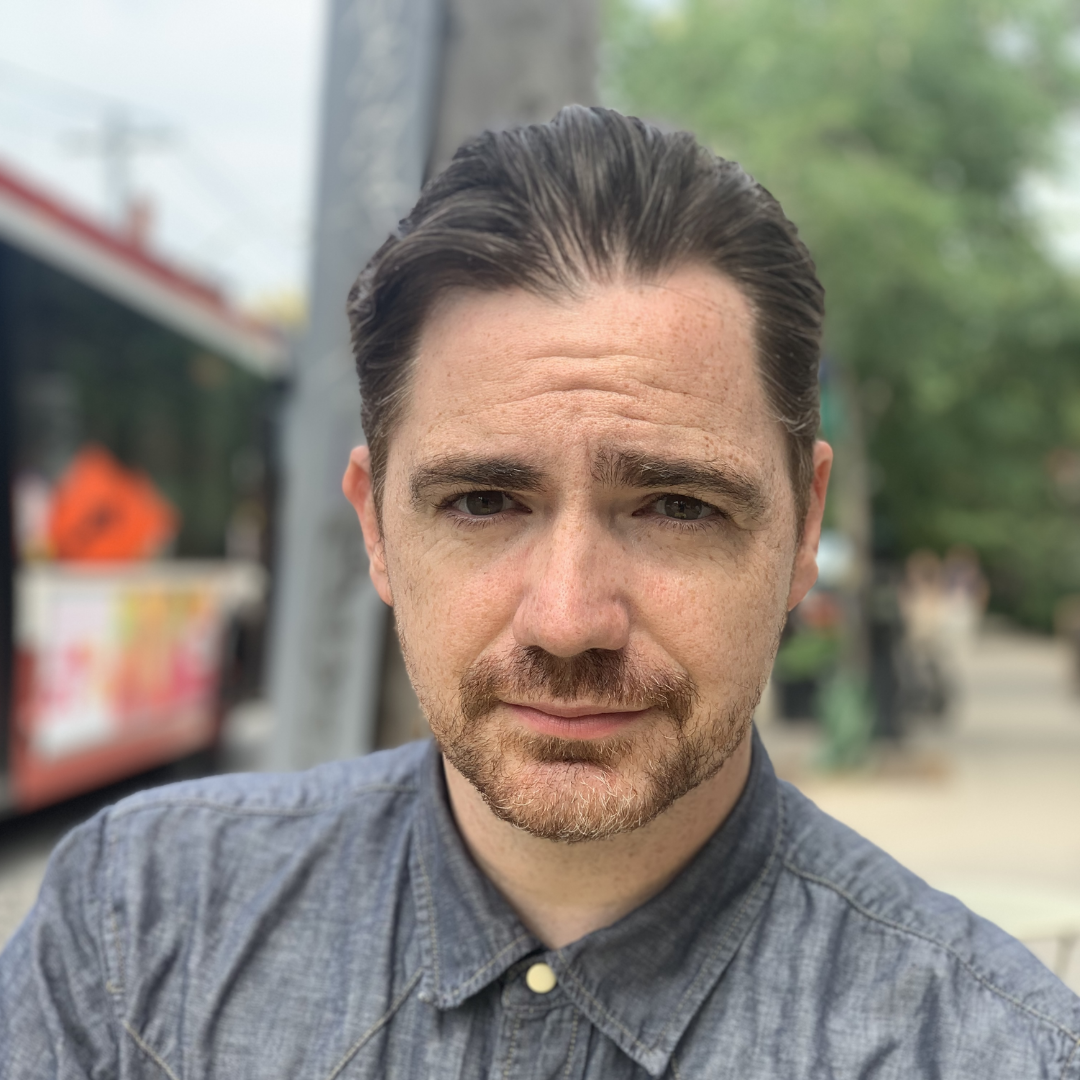 Studio Director, Capybara Games
Joel Burgess is the Studio Director of Capybara Games in Toronto. He is an 18-year veteran of the video game industry, with credits on games such as Watch Dogs Legion, Skyrim, Oblivion, the Fallout franchise, Aeon Flux, and Bloodrayne 2. Joel is also a co-founder and annual organizer of the Level Design Summit at GDC in San Francisco and Shanghai, and has presented lectures on game design at campuses, conferences (and zoom calls) across the globe.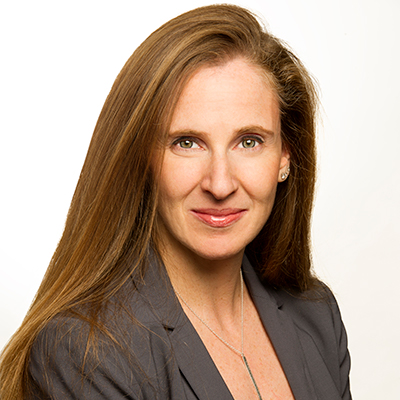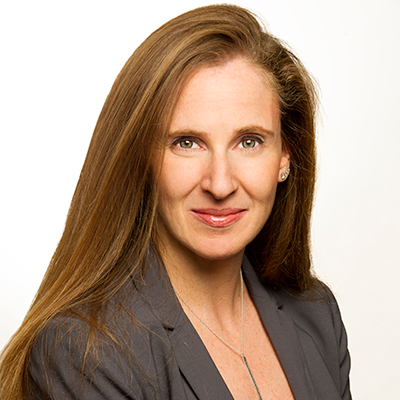 Denise Cooper
Principal, Denise Cooper Legal
Denise Cooper is a lawyer and strategic advisor for media, entertainment and technology clients, with expertise in the areas of corporate/commercial, mergers and acquisitions, film and television production and distribution, employment, broadcast, telecom, e-commerce, privacy and intellectual property law.  Prior to entering private practice, Denise was Vice President and General Counsel for Virgin Mobile Canada.  Prior to that, she spent 14 years at CHUM Limited, where she served as Vice President, Business & Legal Affairs, General Counsel and Corporate Secretary.
Denise received her Bachelor of Laws Degree from Osgoode Hall at York University  (Toronto) (1990) and a Masters of Law Degree from Columbia University (New York) (1993).  She is a member of both the Ontario and New York State Bars.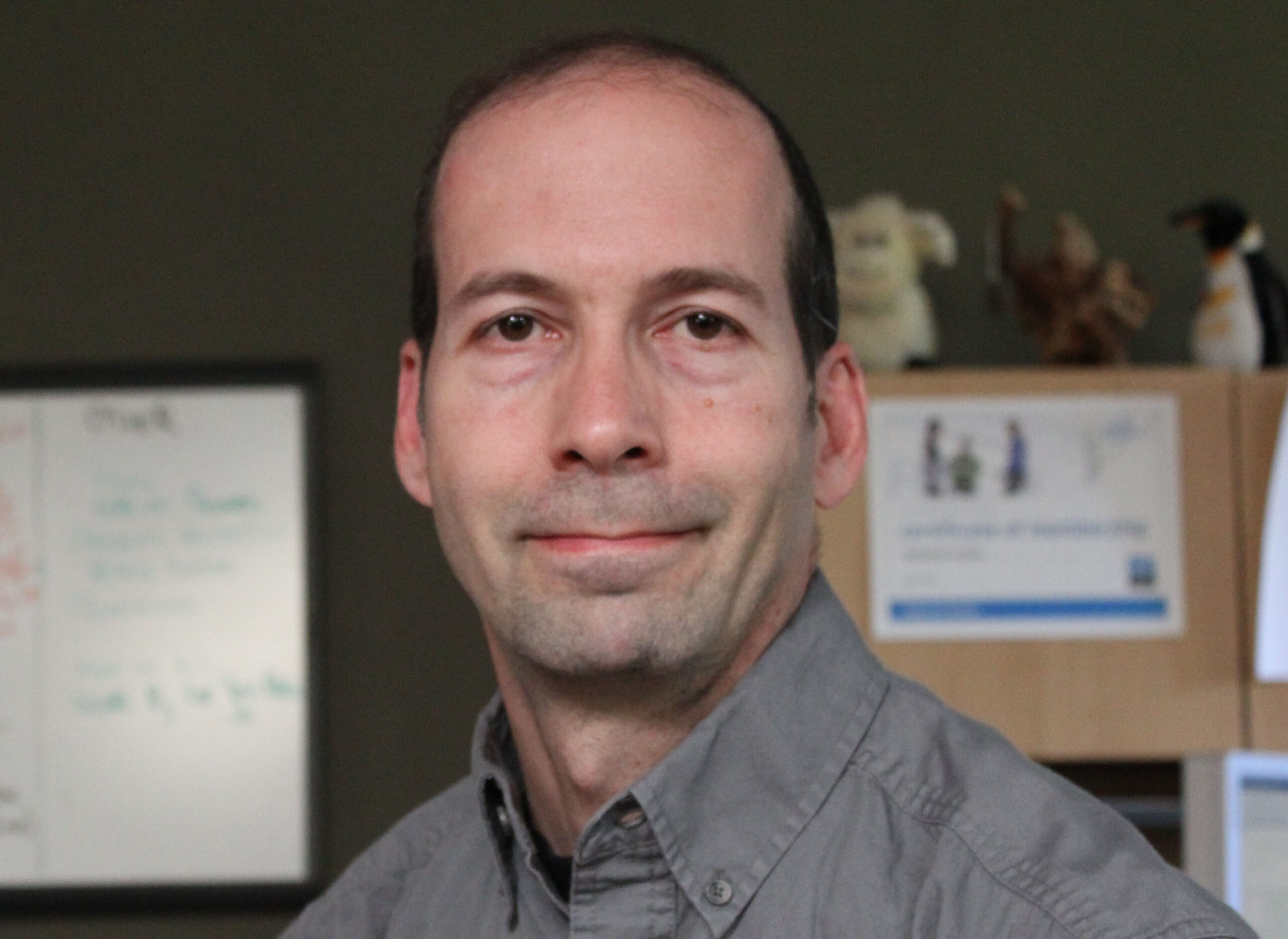 George Geczy
Co-Founder and Technical Lead, BattleGoat Studios
George Geczy is Co-Founder and Technical Lead of BattleGoat Studios, an independent interactive digital media/video game development studio established in February 2000.  BattleGoat's releases include a number of successful PC-based strategy games within the "Supreme Ruler" game franchise, sold worldwide through publishers such as Paradox Interactive and independently through Steam.

George has been an advocate for the development and support of digital media studios in Ontario and Canada, and has actively helped organise local industry events as well as participating in industry committees and focus groups.  Through BattleGoat he has worked with local educational institutions and supported talent development through the creation of co-op and student positions.  George has also taught computer science and programming at Mohawk College, and helped create their new Cyber Security diploma program. In the local community, George has volunteered with organisations such as the Hamilton Chamber of Commerce, the Hamilton Public Library, the Bay Area Science and Engineering Fair, the Hamilton Children's Aid Society, and many others to help support tech industry development, community initiatives, and youth and children's development and learning opportunities.  In 2020 George received the Order of Hamilton award as recognition for his community service.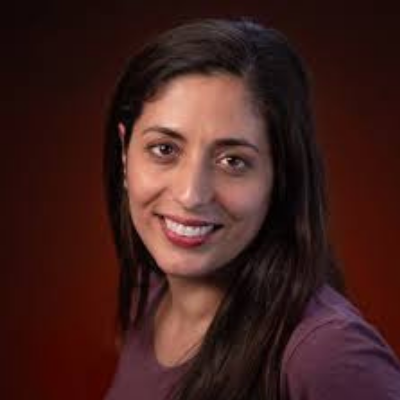 Mojdeh Gharbi
Co-Owner/VP of Marketing and Operations, Certain Affinity
Mojdeh oversees the business and operational success of Certain Affinity, the largest independent AAA game developer in Austin, Texas with a second studio in Toronto, Canada. She ensures CA hits overall business, people and revenue goals as well as long term objectives. An Iranian American who grew up in Austin, she has a diverse background with over 20 years of experience in tech, gaming, advertising and real estate –most of that time focused on sales, marketing and operations at Microsoft. She has a passion for mentoring and empowering others, helping her community and advocating for local businesses and economic initiatives.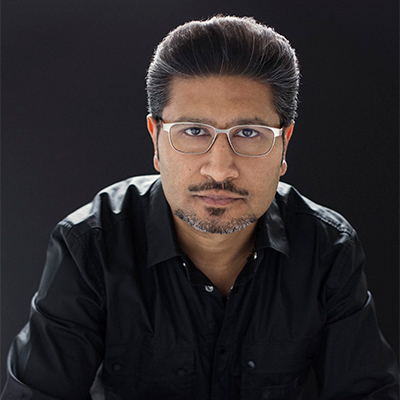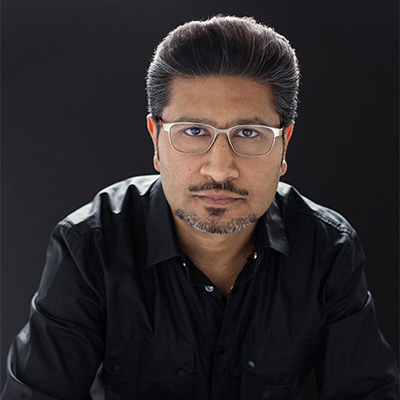 Vikas Gupta
Vikas Gupta is a charismatic leader who defines himself as a seasoned executive with an entrepreneurial DNA. He has an insatiable passion for start-ups and emerging growth tech companies. Vikas is the co-founder & CEO of AVARA Media, a company focused on the creation of an immersive Augmented Reality technology platform that experientially connects people to the biggest environmental and ecological issues our planet is facing.
Formerly as the CEO of Big Blue Bubble, Vikas established the company as the largest independent mobile gaming company in Canada and ranking among the 50 fastest growing technology companies in the nation.
In addition to his professional activities, Vikas enjoys working with entrepreneurs and does a great deal of mentorship and coaching work. He also sits on a variety of boards ranging from the University of Waterloo, University of Waterloo Stratford Campus, Interactive Ontario, and was on the former Premier's digital advisory board. Vikas is also a member of the prestigious YPO (Young President's Organization) and served as the Chapter Chair for YPO Toronto.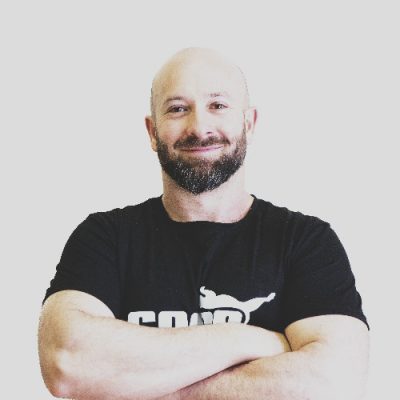 Jonathan Stanton-Humphreys
Chief Strategy Officer – North America, Qvistorp, Founder/Senior Advisor, BizBoost.ca
Jonathan is the Chief Strategy Officer – North America for Qvistorp. He oversees the company's development and expansion into the North American region, with a particular focus on helping large-sized gaming studios make better strategic decisions. He is also the founder of a passion project, BizBoost.ca, which helps small-to-medium-sized companies solve their scaling problems. He has over 20 years of experience activating new ventures and creating winning strategies and solutions for companies ranging from 10 to 14,000 employees. His previous work experience includes being the CEO of HitGrab Game Labs, a Toronto-based Indie Studio.
Mark Laframboise
Co-Founder & President, Lightning Rod Games
With over a decade of design and project management experience, Mark Laframboise provides business and creative direction for the team at Lightning Rod Games, an award-winning studio that has been operating remotely throughout Ontario since 2013. The studio's first commercial project, A Fold Apart, drew inspiration from Mark's own personal experience with a long-distance relationship and earned him an invitation to speak at the Experimental Gameplay Workshop at GDC in 2017.
A Fold Apart successfully launched on eight platforms in sixteen languages and has received numerous awards and accolades, including winning Best Mobile Game at the 2021 Canadian Game Awards.
Jim Lamoureaux
Sr. Director, Public Policy & Govt. Affairs, Electronic Arts
Jim is Sr. Director, Public Policy & Govt. Affairs at Electronic Arts. He develops, manages, and advocates EA's public policy positions with policymakers and within the industry in North America, LatAm, and APAC.
Jim has been a regulatory and public policy professional focusing on tech, telecom, internet, and media issues for nearly 25 years.
Prior to joining EA, Jim was head of public policy and government affairs at Roku. Before that, he was at Microsoft, addressing global communications and media regulatory and policy issues for various Microsoft business groups. Prior to that, he was at AT&T, where he held various positions as a state and federal regulatory attorney. Before joining AT&T, he was with the law firm of McKenna & Cuneo in Washington, D.C., handling general civil and administrative litigation matters.
Jim also has taught as a law school adjunct at George Washington and George Mason law schools in the D.C. area, and St. Mary's in San Antonio.
Jim has an undergraduate degree from Northwestern and his law degree from UCLA.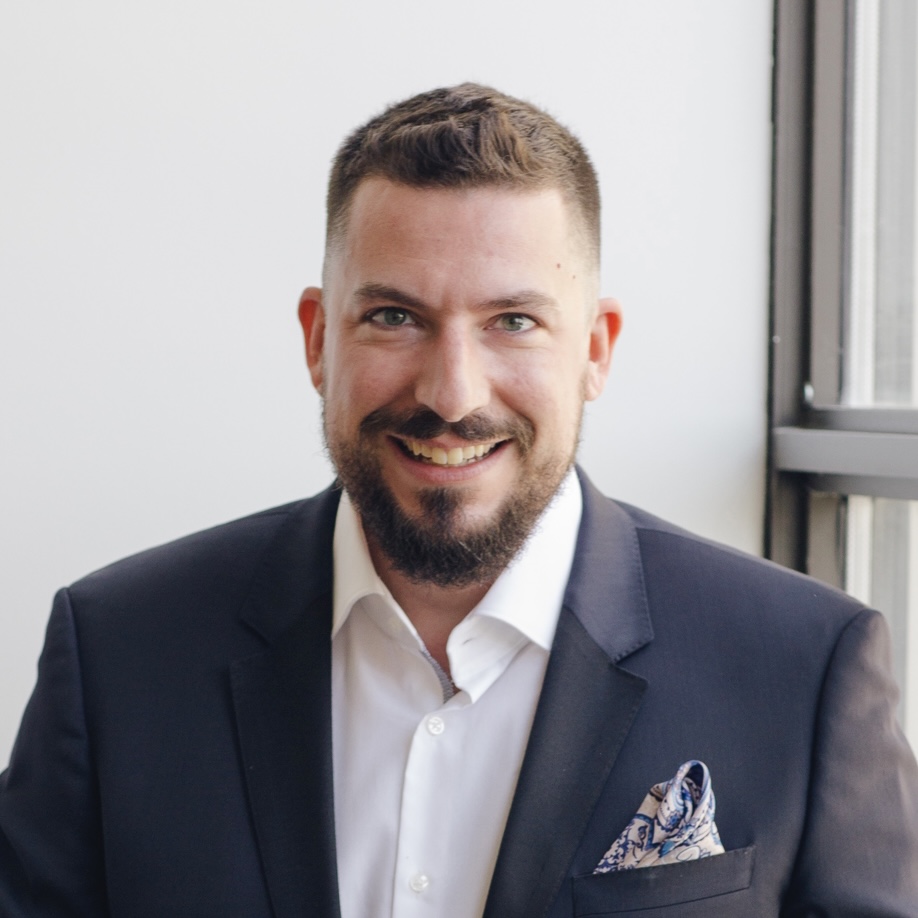 Julien Lavoie
Director of Corporate Affairs, Ubisoft in Canada
Julien is Director of Corporate Affairs at Ubisoft in Canada. Julien has a long association with the video game industry having worked as Vice-President, Public Affairs for the Entertainment Software Association of Canada (ESAC) where he advocated on behalf of the sector in Canada. He successfully positioned the industry with decision-makers at the federal and provincial levels and aided member companies with regulatory challenges on the intellectual property, immigration, and skills development fronts.
Julien also honed his skills as an effective public affairs practitioner working for one of Canada's top consulting firms, helping clients in a variety of sectors to overcome challenging reputational crises. No stranger to the collaborative efforts performed by industry associations, prior to joining the video game industry, Julien worked for trade associations in Ottawa in the industrial and media sectors. A proud Franco-Ontarian from northern Ontario, Julien now lives and works in Toronto.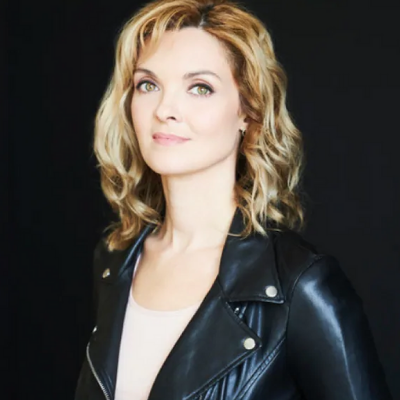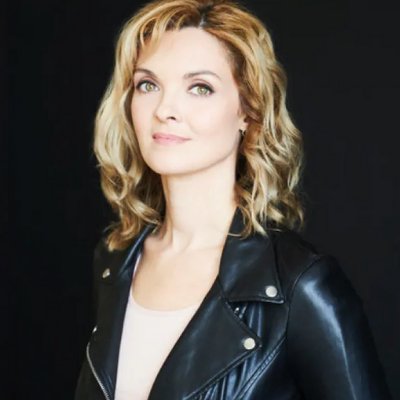 Professor, Ryerson RTA School of Media; Director, The Creative Innovation Studio
Ramona Pringle is an Associate Professor in the RTA School of Media at X University (formerly Ryerson University,) and Director of The Creative School's Innovation Studio, a creative network comprised of multiple incubators, including the Transmedia Zone, Design Fabrication Zone, and Fashion Zone, as well as the Global Campus Studio, a unique digital studio devoted to fostering international co-productions through the use of contemporary collaboration tools.
She is the 2021 recipient of the President's Award for Excellence in Teaching. As a writer, producer, researcher and journalist, Ramona's work examines the evolving relationship between humans and technology. She was the executive producer of "Communities Create," writer and director of the interactive documentary "Avatar Secrets, the interactive producer of PBS Frontline's "Digital Nation." Ramona was editor in chief of "Rdigitalife," has edited and guest edited several "IEEE" publications, and has been a technology columnist for CBC, tackling current affairs and the impact of technology and social media on all aspects of people's lives, from work to relationships. Ramona's projects have been featured at festivals and conferences including i-docs, Power to the Pixel, TFI Interactive, Sheffield Doc/Fest, Hot Docs, SXSW, NXNE, Social Media Week, TEDx, and in publications including the New York Times, Mashable, Cult of Mac and the Huffington Post. She is a member of the City of Toronto Film, Television and Digital Media Board, board member with Media Smarts, Interactive Ontario, and SIRT (the Screen Industries research and Training Centre) .Ramona has a Master's Degree from NYU's Interactive Telecommunications Program.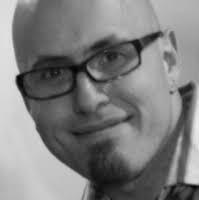 MTS Software Development Engineer, AMD
Sean Skelton is a programmer with over 20 years of game development experience with a focus on graphics and performance. Sean has always been interested in the challenge of pushing real time rendering techniques to deliver stunning visuals. He has been at AMD Markham since 2009 where he is currently researching future rendering techniques. Previously Sean worked in game development where he has contributed to over 10 shipping titles.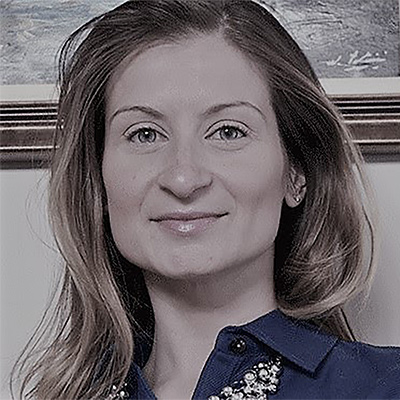 Vice President, Game Pill & VRGEN
As Vice President of Game Pill, Mary oversees finance, business affairs and production, ensuring her teams stay motivated, and client care remains paramount. As a CPA, Mary spent the first half of her career providing business and tax advice to some of Canada's most successful enterprises before finding her place in the interactive space in 2011. She has over 15 years of experience leading teams and managing projects from concept to final deliverables. Mary has a love for learning and is always looking to get involved. She has earned a producer certificate, sits on Interactive Ontario's board of directors, and chairs its Advocacy Committee, helping ensure that the IDM industry has a strong voice.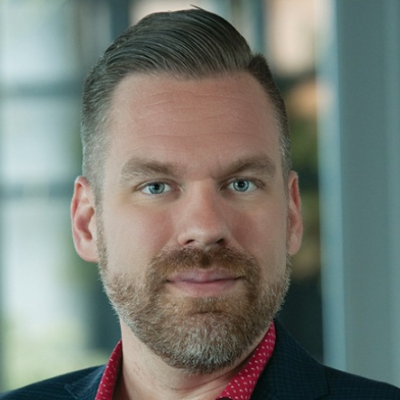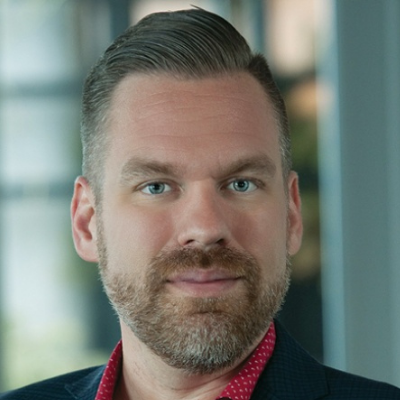 Studio Head, Snowed In Studios Inc.
Jean-Sylvain Sormany is the Studio Head of Snowed In Studios Inc. Graduated from the Polytechnic School of Montreal with a degree in Computer Engineering, Jean-Sylvain was team lead at Ubisoft and Director of Technology for Fuel Industries before co-founding Snowed In Studios in 2010, which is now the largest game development studio in the Ottawa region. He is a 40 under 40 recipient and sits on various advisory boards including OMDC Industry Advisory Committee, the Ottawa Gamedev Collective and Colleges and universities advisory board.
Rémi Weiss
Senior Legal Counsel, Gameloft
As a Senior Legal Counsel at Gameloft, Remi manages a team of in-house lawyers in Montreal and is responsible for the smooth running of all legal operations for Gameloft studios in North, Central, and South America, from the development of video games to labour and employment matters, as well as marketing and advertising issues.
Joining the industry in 2017 was a lifelong goal and dream for Remi and, since then, he has tried to be as active as possible in the industry.
Remi has been serving as an administrator for La Guilde des Jeux Vidéos du Québec (and formerly the Alliance Numérique) since 2019 and has had the privilege to be a jury member for the ESAC's Student Videogame Contest 2020 and for the 2021 Numix videogame prizes.
Prior to joining Gameloft, Remi worked for an international law firm, Norton Rose Fulbright LLP, in Montreal, advising clients in all areas of Canadian intellectual property law. Remi also had the opportunity to work for the Canadian Olympic Committee during the Rio 2016 Summer Games and preparing the PyeongChang 2018 Winter Games, helping him transition from the role of a private practice attorney to that of an in-house counsel.