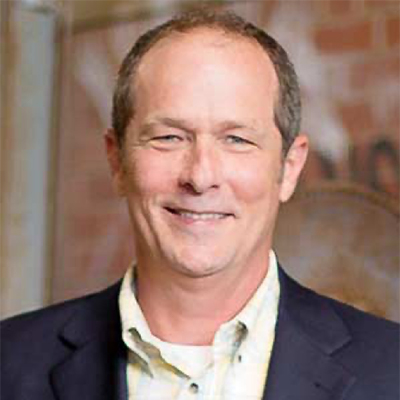 Jeffrey Elliott
Jeffrey Elliott has over thirty years of strategic and creative experience in broadcasting, production, and digital media – and always at the forefront of emerging technologies in broadcasting and new-media and is the Co-Founder and Chief Executive Officer of TableRock Media.
Jeffrey was also the founder and CEO of GlassBOX Television. Glassbox Television became one of Canada's leading multiplatform media companies. One of GlassBOX channels; Bite TV, the world's first Interactive and multiplatform television channel, was awarded an International Emmy for Interactive Broadcasting and won the best in Cross Platform Broadcasting at the DIGIS (Canadian New Media Awards). Glassbox Television was purchased in 2012 by Blue Ant Media. In 2015 Jeffrey received the Digital Media Trailblazing Award by the Academy of Canadian Cinema and Television.
Jeffrey lives in the country with his family and tries to find as much time for his passions of photography and flying, having been a pilot for thirty years.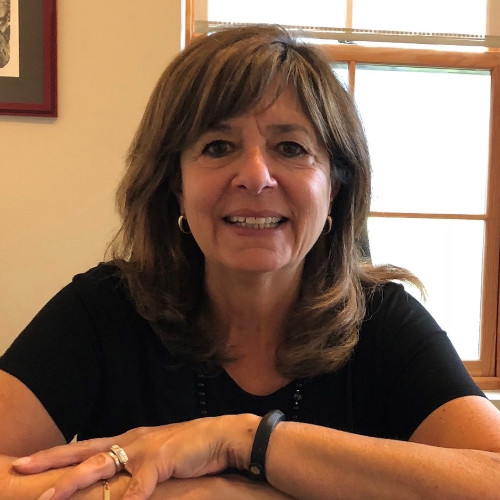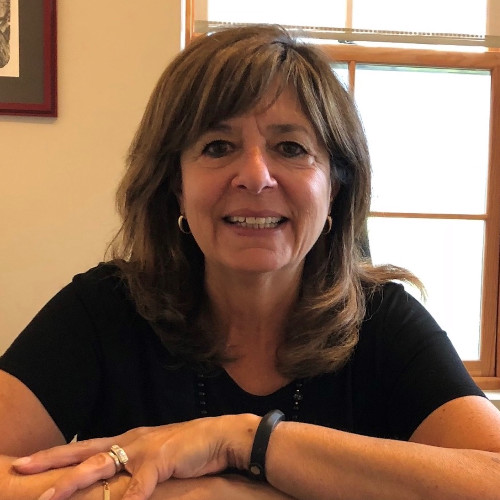 Lydia Sani
Partner, Redwood Performance Group
Lydia Sani has spent over 20 years in the corporate communications industry since graduating from Concordia University's Communications Faculty. Her early career featured positions at Du Pont in their internal training group and later at Ogilvy & Mather in their communications division. In 1988 Lydia founded Invisions Productions. Since that time she has guided the company to its current position as one of the pre-eminent players in the Canadian communications industry. She started up Redwood e-Learning Systems in 2003 specifically to address the online learning market. With a sole focus on training, Redwood's mission is to advance skills through a new level of e-learning by having learners engage with immersive environments and social media. Lydia is on the board of CeLEA, the Canadian e-Learning Enterprise Alliance and IO's E-Learning Committee. She has presented many papers on soft skills E-learning and other high performance learning initiatives.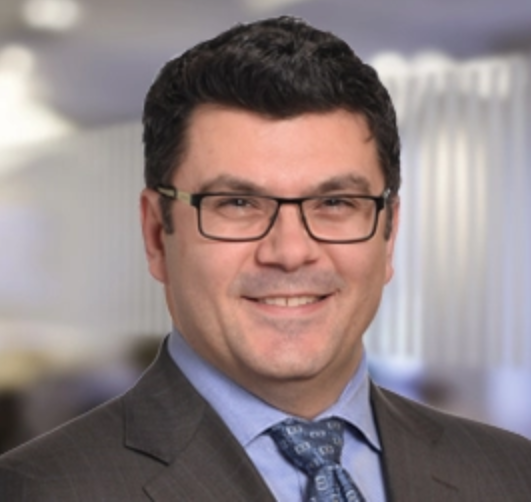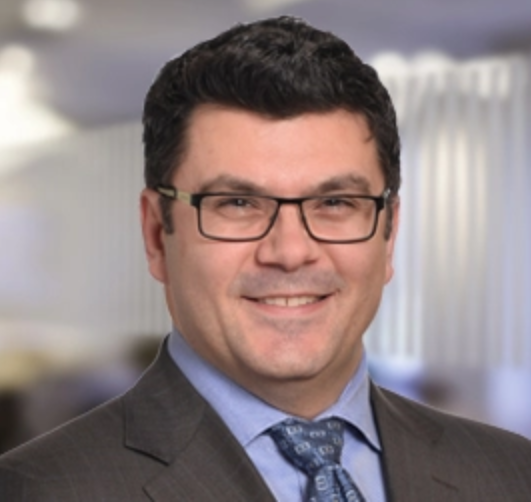 Jamie Barron
Partner, Technology & Life Sciences, BDO Canada
Jamie is a CPA and a Partner with BDO Canada. He has 20+ years of experience in the accounting and finance world, having worked with key players in the innovation space such as Communitech, The Accelerator Centre, Haltech RIC, Shad, The Stiller Centre and others. Jamie is "all-in" when it comes to tech, media and telecom. Jamie has held senior leadership positions in these sectors and is heavily invested in the innovation ecosystem as a whole. Jamie has worked with many organizations in this ecosystem over the years and is currently Board Chair for Haltech Regional Innovation Center,which is part of the Ontario Network of Entrepreneurs. Jamie spends all of his professional time working with innovation-based companies and advising them as they follow their journey from ideation and discovery to validation, growth and scaling mode, all the way to mature stage. He is frequently called upon to advise growth companies with their funding strategies, having worked extensively with angel, VC and PE-backed companies, including those involved in M&A and capital raise deals.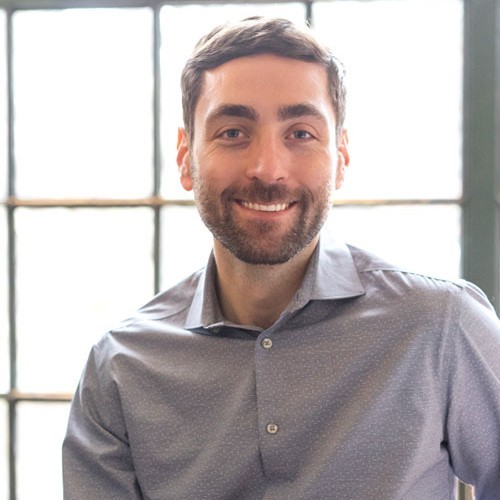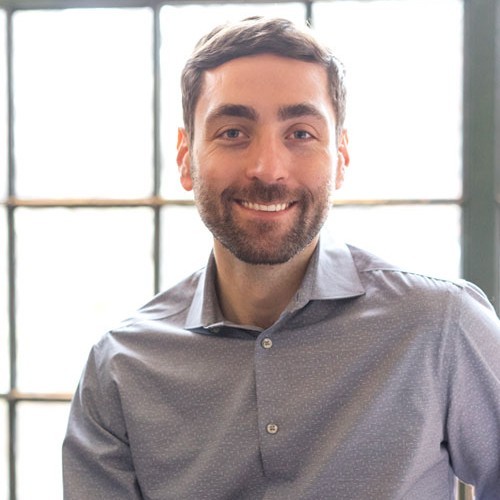 Max Rosthchild
Associate with Stohn Hay Cafazzo Dembroski Richmond LL (Officer, Secretary)
Max practises in the areas of entertainment, music, digital media and intellectual property law. Before joining Stohn Hay Cafazzo Dembroski Richmond LLP, Max worked as in-house counsel for the Canadian Musical Reproduction Rights Agency Ltd. (CMRRA) and as an associate at Bereskin & Parr LLP. With experience both as in-house counsel and in private practice, Max brings a practical and business-oriented perspective to legal matters.
Max works with a wide variety of clients, ranging from emerging and established artists to music publishers and copyright collectives. He assists them with negotiating and drafting agreements, intellectual property enforcement, licensing and royalties, and provides general copyright law advice. Max has prepared legal and policy submissions for various levels of court and government, including the Copyright Board of Canada, and the Departments of Canadian Heritage (PCH) and Innovation, Science and Economic Development (ISED).
Max has always been passionate about the arts, and has been involved in projects
including a variety of garage bands, film programming and production. More talented
with a pen than a guitar or a camera, he became a lawyer to support creators. Max is an
advocate for the arts and accessible legal resources, and is a board member with the
Artists' Legal Advice Services (ALAS), a group of volunteer lawyers and students
providing summary legal information to artists.
Colin Ferguson
Colin is lead of SHG Studios, the award winning studio with multiple million dollar titles including www.starpirates.net.
Colin became Senior Account Director for a major Ad Agency at the tender age of 28, and went on to found multiple successful companies in the intersection of marketing and digital media. He has two honours degrees (Commerce and Economics) and has studied at the top universities in Asia and Latin America. Having lived and worked in the hotbeds of technology around the world he has a solid network of contacts to quickly resolve most issues.
He is comfortable working in French with some Spanish. He is a board member of Interactive Ontario, and co-chair of the Membership and Marketing Committee.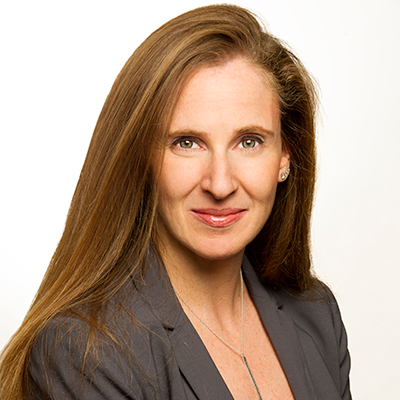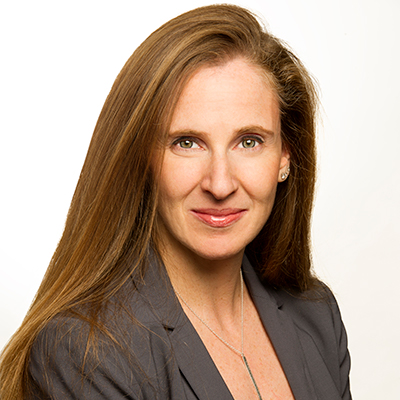 Denise Cooper
Principal, Denise Cooper Legal
Denise Cooper is a lawyer and strategic advisor for media, entertainment and technology clients, with expertise in the areas of corporate/commercial, mergers and acquisitions, film and television production and distribution, employment, broadcast, telecom, e-commerce, privacy and intellectual property law.  Prior to entering private practice, Denise was Vice President and General Counsel for Virgin Mobile Canada.  Prior to that, she spent 14 years at CHUM Limited, where she served as Vice President, Business & Legal Affairs, General Counsel and Corporate Secretary.
Denise received her Bachelor of Laws Degree from Osgoode Hall at York University  (Toronto) (1990) and a Masters of Law Degree from Columbia University (New York) (1993).  She is a member of both the Ontario and New York State Bars.
Immersive & Documentary Media Producer and Storyteller
With over 20 twenty years in the factual and documentary industry and an MFA in documentary media from Ryerson University, Joanne's artistic focus has been integrating documentary narrative in immersive and interactive forms. Previous projects include SESQUI, a non-profit venture producing a 360 degree full dome film and VR programme that reached 1.5 million Canadians in over 60 different communities in 2017 for the Canada/Ontario 150 year. Nominated in many immersive categories, content from the
programme has gone on to exhibit internationally at Epcot Walt Disney. She is currently developing an ambient literature piece for NFB's interactive studio and had a featured project at Cannes XR development showcase for 2020.
Joanne serves as industry mentor at Ryerson's TransMedia Zone, steering committee
member for Space Place – a team of educators and advocates for a new immersive
planetarium in Toronto, and on Interactive Ontario's board representing the independent
producer's community within the industry.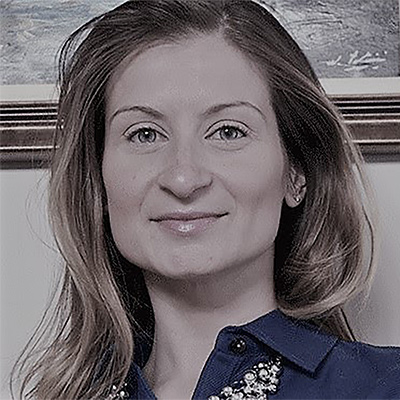 Vice President, Game Pill & VRGEN
As Vice President of Game Pill, Mary oversees finance, business affairs and production, ensuring her teams stay motivated, and client care remains paramount. As a CPA, Mary spent the first half of her career providing business and tax advice to some of Canada's most successful enterprises before finding her place in the interactive space in 2011. She has over 15 years of experience leading teams and managing projects from concept to final deliverables. Mary has a love for learning and is always looking to get involved. She has
earned a producer certificate, sits on Interactive Ontario's board of directors, and chairs
its Advocacy Committee, helping ensure that the IDM industry has a strong voice.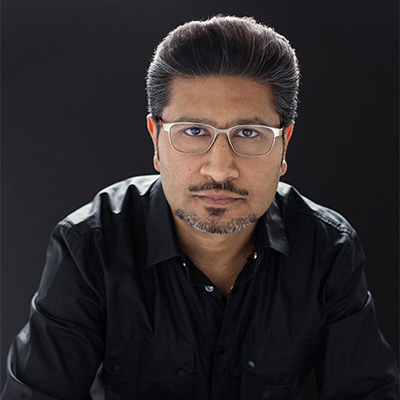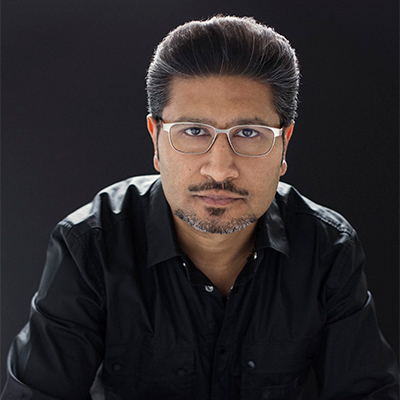 Vikas Gupta
Vikas Gupta is a charismatic leader who defines himself as a seasoned executive with an entrepreneurial DNA. He has an insatiable passion for start-ups and emerging growth tech companies. Vikas is the co-founder & CEO of AVARA Media, a company focused on the creation of an immersive Augmented Reality technology platform that experientially connects people to the biggest environmental and ecological issues our planet is facing. Formerly as the CEO of Big Blue Bubble, Vikas established the company as the largest independent mobile gaming company in Canada and ranking among the 50 fastest growing technology companies in the nation.
In addition to his professional activities, Vikas enjoys working with entrepreneurs and does a great deal of mentorship and coaching work. He also sits on a variety of boards ranging from the University of Waterloo, University of Waterloo Stratford Campus, Interactive Ontario, and was on the former Premier's digital advisory board. Vikas is also a member of the prestigious YPO (Young President's Organization) and served as the Chapter Chair for YPO Toronto.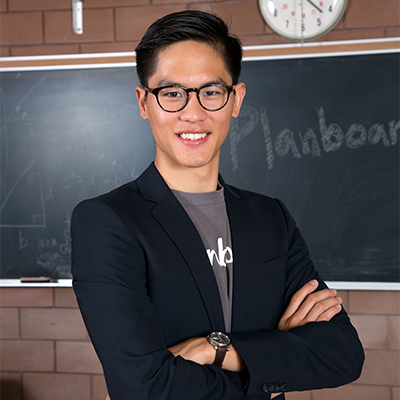 William Zhou is the CEO of Chalk, an education technology company that utilizes data to help K-12 schools. Zhou has been passionate about entrepreneurship from a young age, founding his first company in high school. He launched his first Internet business in 2010, which he sold at the age 18 during his first year of computer science at the University of Waterloo. To pursue the bigger challenge of changing education, Zhou founded Chalk to create data-driven education. Forbes named Zhou top 30 under 30. From small, independent schools to large, national school networks, Chalk is behind the academic strategies influencing millions of students.
Managing Director & Producer, Other Animal
Ryan Keller is an entertainment executive and lawyer working with companies in the areas of video games, interactive digital media, film and television. He currently acts as Managing Director for Other Animal Entertainment – a full-service entertainment studio specializing in character-driven genre content.
MTS Software Development Engineer, AMD
Sean Skelton is a programmer with over 20 years of game development experience with a focus on graphics and performance. Sean has always been interested in the challenge of pushing real time rendering techniques to deliver stunning visuals. He has been at AMD Markham since 2009 where he is currently researching future rendering techniques. Previously Sean worked in game development where he has contributed to over 10 shipping titles.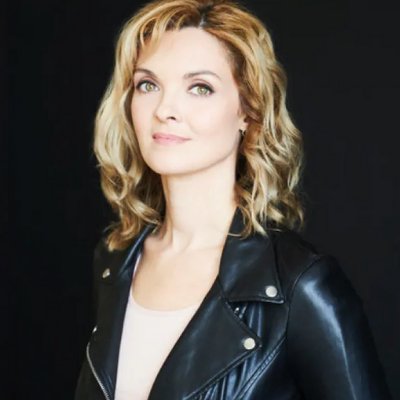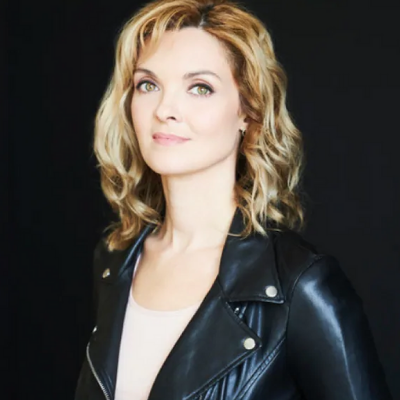 Professor, Ryerson RTA School of Media; Director, The Creative Innovation Studio
Ramona Pringle is an Associate Professor in the RTA School of Media at X University (formerly Ryerson University,) and Director of The Creative School's Innovation Studio, a creative network comprised of multiple incubators, including the Transmedia Zone, Design Fabrication Zone, and Fashion Zone, as well as the Global Campus Studio, a unique digital studio devoted to fostering international co-productions through the use of contemporary collaboration tools. She is the 2021 recipient of the President's Award for Excellence in Teaching. As a writer, producer, researcher and journalist, Ramona's work examines the evolving relationship between humans and technology. She was the executive producer of "Communities Create," writer and director of the interactive documentary "Avatar Secrets, the interactive producer of PBS Frontline's "Digital Nation." Ramona was editor in chief of "Rdigitalife," has edited and guest edited several "IEEE" publications, and has been a technology columnist for CBC, tackling current affairs and the impact of technology and social media on all aspects of people's lives, from work to relationships. Ramona's projects have been featured at festivals and conferences including i-docs, Power to the Pixel, TFI Interactive, Sheffield Doc/Fest, Hot Docs, SXSW, NXNE, Social Media Week, TEDx, and in publications including the New York Times, Mashable, Cult of Mac and the Huffington Post. She is a member of the City of Toronto Film, Television and Digital Media Board, board member with Media Smarts, Interactive Ontario, and SIRT (the Screen Industries research and Training Centre) .Ramona has a Master's Degree from NYU's Interactive Telecommunications Program.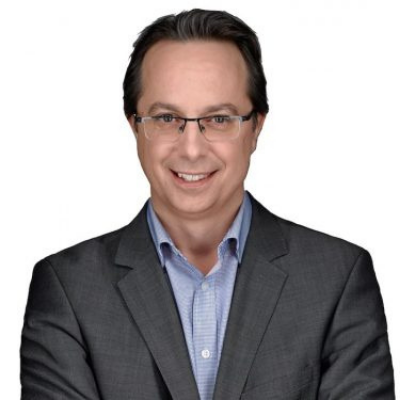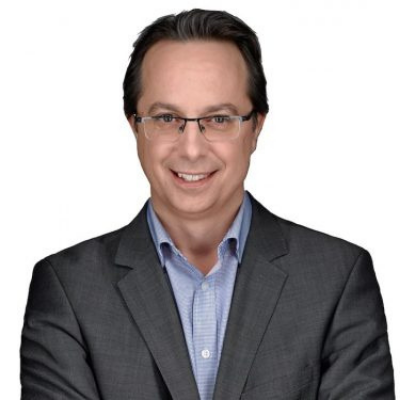 Vice President, Corporate Affairs, Ubisoft
Francis Baillet has been Vice-President of Corporate Affairs at Ubisoft since 2013. Prior, he was Vice- President Human Resources at Ubisoft Montreal from 2007 to 2013. In Canada, the multinational employs more than 5,000 people in its studios in Montreal, Quebec City, Saguenay, Piedmont, Halifax, Toronto and Winnipeg.
Mr. Baillet has over 20 years of experience in human resources management, previously in the telecommunications (Bell Solutions), commercial (Rexel, Westburne), and consulting (Towers Perrin) sectors. Very involved in the community, Mr. Baillet is a director of the Conseil du patronat du Québec, La Guilde du jeu vidéo du Québec, and Montréal International where he chairs the International Talent Committee. He is also Chairman of the Board of Directors of the 7 Fingers Foundation.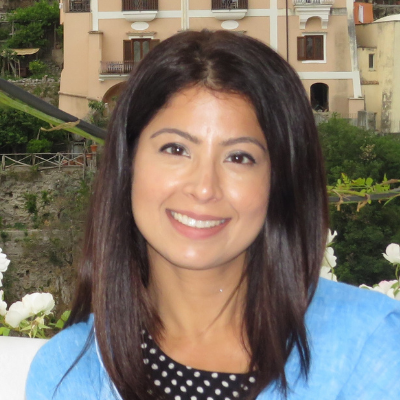 Tanya Lahiri – Director, RBC Ventures
With over 10 years in financial services, Tanya's experience includes project management, portfolio and investment management, budgeting, marketing, Media commercial banking and more recently with RBC ventures. After completing her MBA from the University of Wales, Tanya started her career in financial outsourcing and project management in Cardiff, Wales, leading a team to manage end-to-end execution of projects with large banks and other financial institutions. After moving to Canada in 2006, she started her career in Canada at RBC Dominion Securities. Tanya's last role was as a Director in RBC's Media and Entertainment, Commercial Banking team managing a portfolio of companies in this space, building customized banking solutions that were unique to this industry. She also led the Digital Media strategy for the team and positioned RBC as the go-to bank within the IDM
industry. She's currently a Director in RBC Ventures group, where she's taken over Head of Sales and client relations for a healthcare venture Dr Bill and is also actively involved in developing enablement strategies for their retail venture dipp.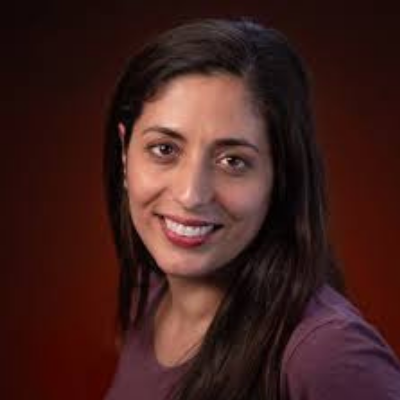 Mojdeh Gharbi
Co-Owner/VP of Marketing and Operations Certain Affinity
Mojdeh oversees the business and operational success of Certain Affinity, the largest independent AAA game developer in Austin, Texas with a second studio in Toronto, Canada. She ensures CA hits overall business, people and revenue goals as well as long term objectives. An Iranian American who grew up in Austin, she has a diverse background with over 20 years of experience in tech, gaming, advertising and real estate –most of that time focused on sales, marketing and operations at Microsoft. She has a passion for mentoring and empowering others, helping her community and advocating for local businesses and economic initiatives.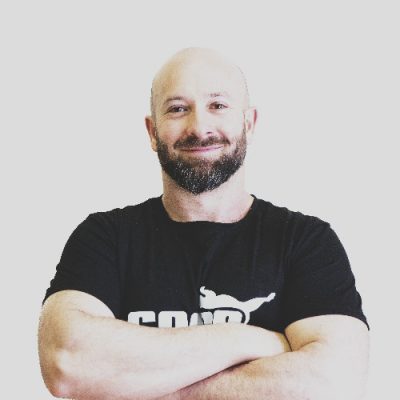 Jonathan Stanton-Humphreys
Jonathan Stanton-Humphreys is the CEO of HitGrab Game Labs, an award-winning Indie Gaming Studio based in downtown Toronto. He took the helm of HitGrab Game Labs in July 2019 with a goal of leveraging the past successes of the company to open up new opportunities and push the frontier of interactive media. Jonathan is a visionary and strategic leader with a skill for creating agile teams that deliver excellent products. Although he has been an ardent gamer since his first Nintendo Game&Watch in the 1980s, he primarily focuses on his business growth skill set for HitGrab Game Labs. He has a real passion for entrepreneurship and helping others succeed. He is also an ardent advocate for the IDM industry and firmly believes that Ontario has the potential to become the Hollywood of Video Gaming.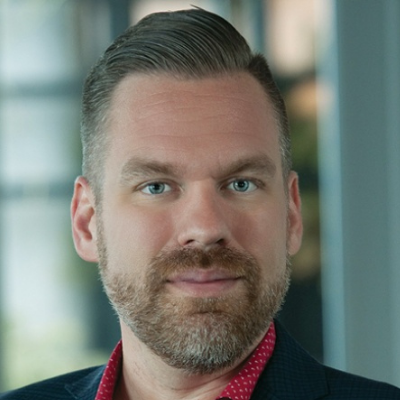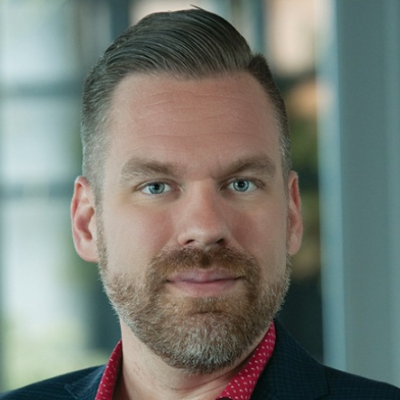 Studio Head of Snowed In Studios Inc.
Jean-Sylvain Sormany is the Studio Head of Snowed In Studios Inc. Graduated from the Polytechnic School of Montreal with a degree in Computer Engineering, Jean-Sylvain was team lead at Ubisoft and Director of Technology for Fuel Industries before co-founding
Snowed In Studios in 2010, which is now the largest game development studio in the Ottawa region. He is a 40 under 40 recipient and sits on various advisory boards including OMDC Industry Advisory Committee, the Ottawa Gamedev Collective and Colleges and universities advisory board.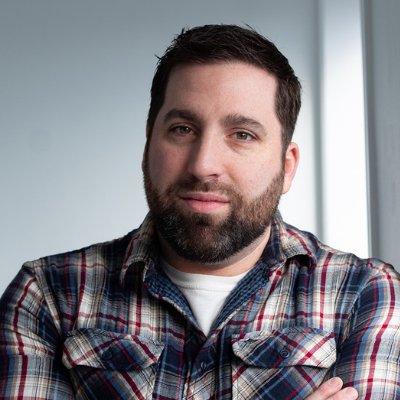 CEO and Owner of Tiny Titan Studios
Jeff Evans began creating hobby games in 1996 before breaking into the industry in 2002. From AAA to Indie development, he has a breadth of experience in nearly every facet of video game creation. Career highlights include the Senior Art Manager position at Digital Extremes and the Chief Creative Office role at Antic Entertainment. In 2014, he founded his second game development studio, Tiny Titan Studios. To date, Tiny Titan has garnered over 25 million downloads spanning over 15 titles, many of which have received multiple features and highlights from Apple and Google. In addition to his professional endeavors, Jeff also enjoys supporting the local development community, regularly organizing developer meet ups and other related industry events. When he's not busy creating games, Jeff loves to spend time with his growing family in London, Ontario.