Overview
Interactive Ontario is organizing a series of virtual events called Keynotes. These are 60-90 minute presentations from
industry experts on popular topics that address both a challenge and opportunity for most video game/interactive media creators/business leaders.
Keynote Series: Pitching with Decision Makers
with Xbox, Devolver Digital and Amplifier Game Invest
Pitching is an integral part of the process, whether it's your game to a publisher or your studio to an investor. You've invested time, money and passion into developing your project and now you've reached the next crucial step. But how do you do it? What are the key difference makers that decision makers are looking for? How do you stand out in this crowded marketplace?
Join us and our panel of industry professionals as we discuss the process and art of pitching. They will provide insights on what they look for in a pitch and how to ensure your presentation outshines the rest.
Fees
Click here to learn about becoming an IO Member
Schedule
Thursday February 10, 2022
Moderator
Kim Gibson
Program Consultant, Ontario Creates
Kim Gibson is a respected veteran of the interactive digital media industry, boasting more than 20 years of experience working with content creators through her role at Ontario Creates. She has designed and operated highly sought-after programs that have contributed to the growth of the province's IDM industry most notably the Interactive Digital Media Fund which has been instrumental in providing funding for concept development, production, international business and audience development activities for a variety of projects from video games to web series. A recipient of the WIFT-T Digital Trailblazer Crystal Award in 2019, she is widely recognized for her leadership, and commitment to the industry, and is known for her ability to discover and nurture emerging talent.
James Lewis
Senior Creative Partner Program Lead, Xbox
James Lewis has been a member of Team Xbox for nine years.  In this time James has worked as a Publishing Producer for XBLA, Producer on Project Spark, Account Manager with the ID@Xbox program, Senior Business Development Manager with First Party BD, and is currently Senior Creative Partner Program Lead with a focus on supporting independent developers.  James is also one of the founding members and current Co-Lead for Blacks at Xbox (BAX) which seeks to connect, uplift, & grow the Black game creator community.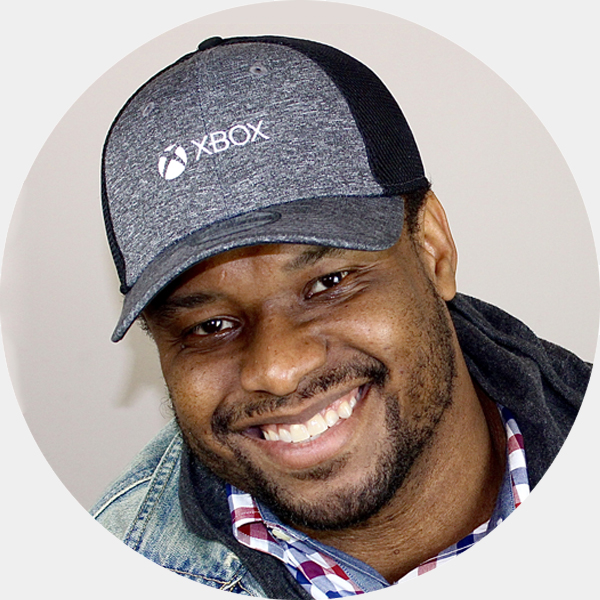 Mark Hickey
VP of Mobile, Devolver Digital
Mark joined Devolver as VP of Mobile in 2018 and oversees the company's mobile publishing efforts including signing new titles, managing platform partnerships and business development. Mark has over 20 years of publishing experience in the mobile games business with positions previously held at Apple, Behaviour Interactive and Gameloft.
Henrik Jonsson
Head of New Frontiers, Amplifier Game Invest
Henrik Jonsson has 25 years of experience as a games and graphics programmer, having worked on several AAA titles, both at Ion Storm (on the game Anachronox) and as a gameplay and AI-programmer on the 2015 and 2017 Need for Speed titles. He has worked on small games, good games, casino games and on industrial robotics simulators. Today, he's working as Head of New Frontiers at Amplifier Game Invest, one of eight divisions of Embracer Group. In his current role, he works as a tech advisor and mentor for the 15+ companies that Amplifier has invested in while scouting for new game studios seeking investment opportunities, and has been selected for the board of the Swedish Games Industry, the trade organisation for Swedish video game developers.