Industry Events
The Disruptive Design and Digital Fabrication exhibition explores the relationship between digital fabrication processes and social design that increasingly revolve around prototyping and iterative testing. Digital tools are today ubiquitous in academic and community settings, yet engaging with these goes beyond any particular technologically enhanced capacity. In what Katherine Hayles [...]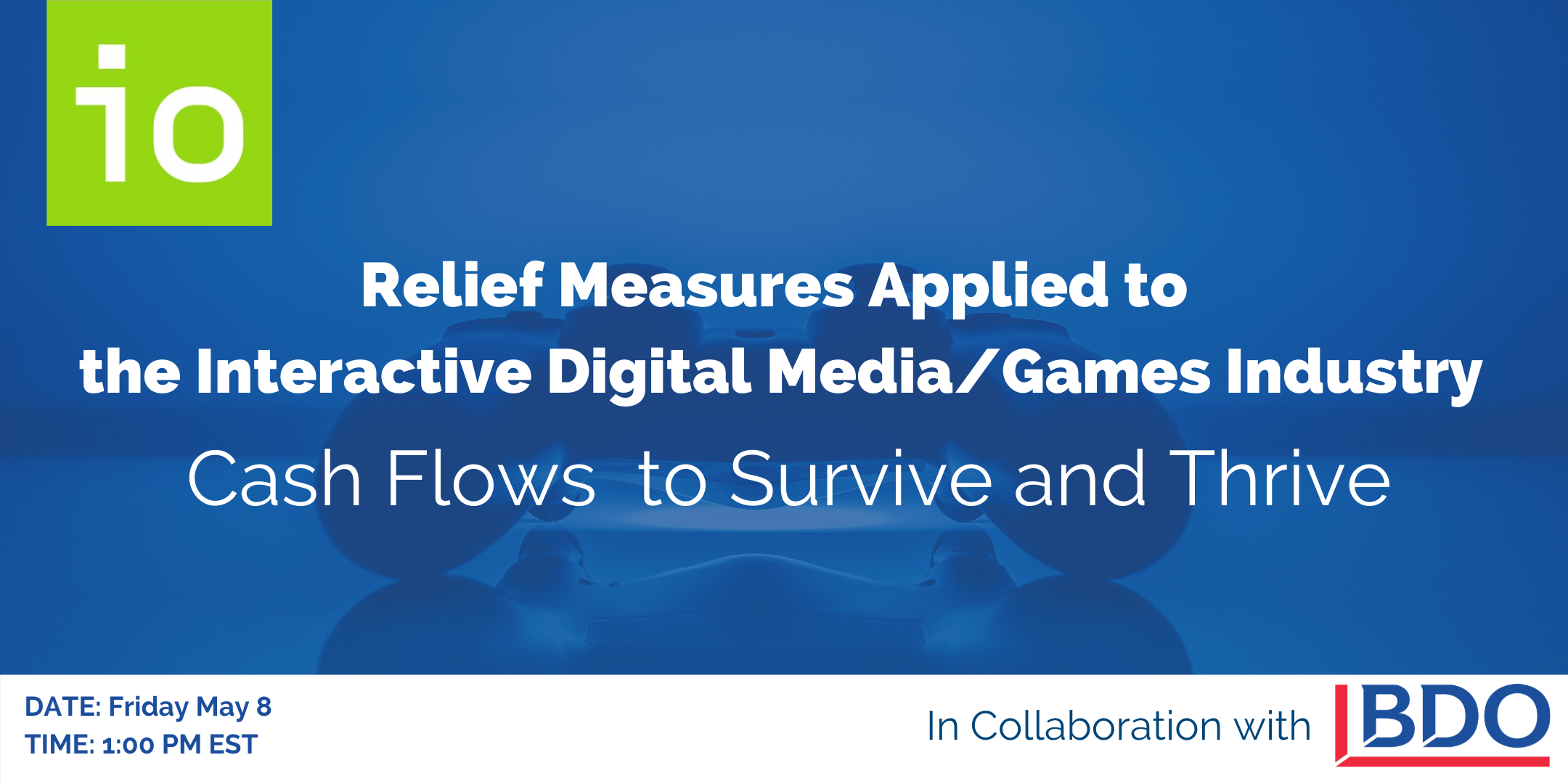 Relief Measures Applied to the IDM/Games Industry: Cash Flow to Survive and Thrive
May 8, 2020 at 1:00 pm

-

2:00 pm
Interactive Ontario continues our weekly series that cover your pressing questions as they relate to COVID-19 relief measures that can apply to the IDM/Games industry.
We will once again be joined by BDO on Friday as we discuss how companies in the IDM industry are focusing on their cash flows to survive and thrive under a new normal. Join us for this interactive round table session, where BDO will provide insights on best practices for managing cash flow forecasts and scenarios.
The session will include an update on current government relief measures, and provide participants with the opportunity for interactive discussion to address cash flow challenges and solutions unique to them.
Paul Walker, Partner, Canadian Tax, Transaction Tax, BDO , Jamie Barron, Partner, A&A,  BDO, Richard Burdeniuk, Senior Manager of Government Incentives, BDO, with Mary Sorrenti CPA, CA, Chair of IO's Advocacy Committee, and Vice President at Game Pill host the discussion and answer your pressing questions.
We encourage you to bring your questions to this week's online session.
Join us on Friday, May 8 at 1:00 PM EST for "Cash Flows to Survive and Thrive"
You will receive the Zoom access code before the event.
Great ideas are worth sharing.