Industry Events
The Disruptive Design and Digital Fabrication exhibition explores the relationship between digital fabrication processes and social design that increasingly revolve around prototyping and iterative testing. Digital tools are today ubiquitous in academic and community settings, yet engaging with these goes beyond any particular technologically enhanced capacity. In what Katherine Hayles [...]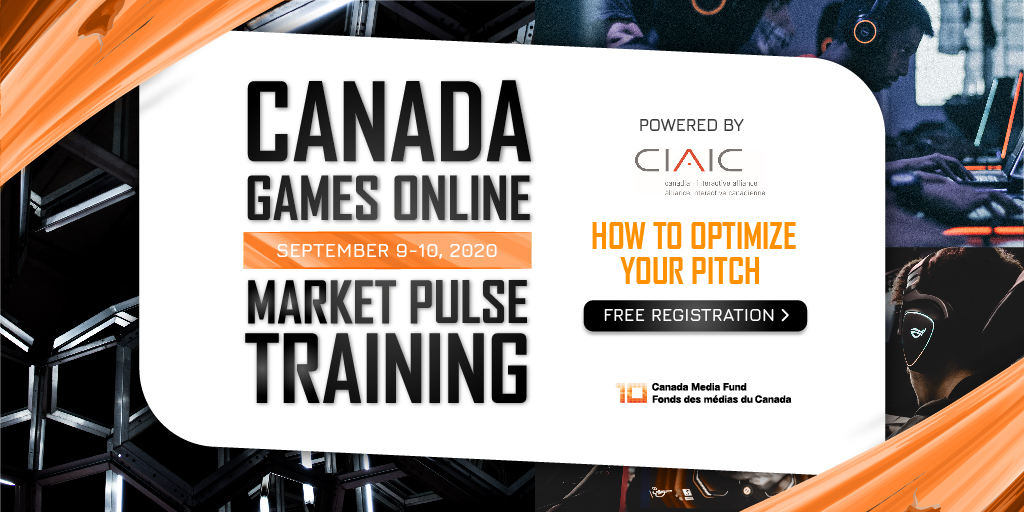 Canada Games Online: Market Pulse Training
September 9, 2020

-

September 10, 2020
Are you ready to take your video game business to the next level?
Join us for Canada Games Online. The inaugural online event presented by the Canadian Interactive Alliance / L'Alliance Interactive Canadienne (CIAIC) is designed to help Canadian video game developers grow their businesses.
Market Pulse Training (September 9-10) is a free two-day event that includes five online training workshops presented by international industry experts. The workshops will help you understand the major gaming markets, develop powerful pitches tailored to different audiences, and maximize the impact of your online presence.
Here are the main themes of the event:
SEPT 9 – 13:00 (UTC-4)- Gathering the right information – 80 min
SEPT 9 – 15:00 (UTC-4) – Finding the right collaborators – 80 min
SEPT 10 – 13:00 (UTC-4) – Powerful pitches – 75 min
SEPT 10 – 15:00 (UTC-4) – Charismatic presentations – 65 min
*You will also have access to an extra conference presented by Canada Media Fund that addresses funding opportunities*
There are limited places available, so sign up today!
Registration deadline: September 7, 2020
Cancellations will only be accepted until 48 working hours before the activity. Participant substitutions are accepted until the activity is held. Please send your cancellation notice to canadagamesonline@kalikoprod.com.
Market Pulse Training participants will have the opportunity to register for a 30-minute meeting with a mentor on September 11,14,15 or 16 to help them improve their pitches and prepare for meetings with investors and publishers. To register, please email us at canadagamesonline@kalikoprod.com.
Great ideas are worth sharing.